Manufacturing businesses take items and repurpose them into new products. Some of the world's most successful businesses are manufacturing. While they may be more difficult to run than merchandising businesses because they require specific skills and innovation, they can be very profitable in the long run. If you're not sure which kind of manufacturing business you want to run, take a look at these options.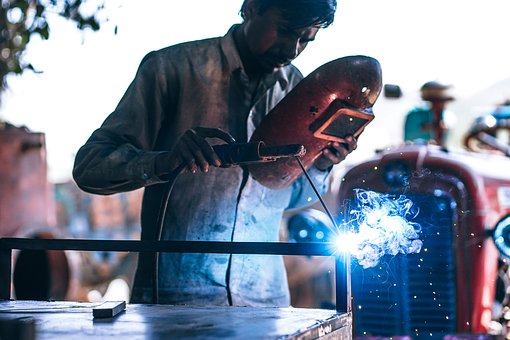 Operate a Cars or Metal Parts Business
Car manufacturing companies are some of the most successful manufacturing businesses. These manufacturers buy parts from other merchandising buildings to make automobiles. Cars are something that most consumers consider a necessity. Additionally, they can be sold for a high price which can increase by adding options. This is what makes automobile manufacturing a profitable business. An engineered products company serves as both a merchandising and manufacturing business. They manufacture their own parts that they sell to automobile companies.
Run a Food Manufacturing Business
Food manufacturing businesses are a staple of the economy. Eating is a necessity for survival. Consumers go grocery shopping once a week. These companies work with farmers to repurpose and sell vegetables, meat and dairy products. The extent that they repurpose these products varies. Some sell the vegetables in their present form. Others use them to make canned goods, candy and pre-made salads. Other companies collect ingredients and deliver them as recipe boxes to people's homes. Restaurants are considered partially manufacturing businesses as well.
Manage a Technology Company
Technology is one of the fastest growing industries in the country. All technology is made up of smaller components, so you have plenty of business options. In addition to merchandising companies that sell technology, many companies need technology to run their businesses. You can have an electronics company that makes and sells computers, televisions, or cellphones. You can also run an appliance company that makes refrigerators, stoves and washing machines.
Whichever manufacturing business you choose to run, make sure you are knowledgeable about the products you are making.